Welcome to Cloudstick – The Best Cloud VPS
Provider in Tokyo
Are you looking for the best server for small businesses and a reliable cloud platform for your fully managed server in Tokyo? Look no further!
At CloudStick, we take pride in being the best-dedicated service provider in Tokyo. We offer managed VPS hosting services that provide you with a seamless and hassle-free solution to host your website or application on a reliable VPS hosting server. Our team of experts handles everything from server setup to maintenance, allowing you to focus solely on your business.
Our VPS cloud server hosting plans boast the latest Intel Xeon processors, SSD storage, NVMe storage, and advanced infrastructure that delivers lightning-fast speed and a 99.9% uptime guarantee. With our user-friendly control panel, you can effortlessly manage your VPS hosting server, including adjusting server settings, installing software, and managing resources.

Cloud as a Platform: Unleash the Power of Cloud Computing
CloudStick.io provides businesses with an ideal cloud platform to harness the benefits of cloud computing, in line with the offerings of the top server hosting companies. Our cloud-based infrastructure allows you to access virtualized computing resources via the Internet, eliminating physical servers and hardware need. This gives you the ability to scale your resources up and down according to your requirements, providing you with the flexibility and agility to adapt to changing business needs.
At CloudStick.io, we offer a robust and reliable cloud platform built on top of leading cloud providers such as Amazon Web Services (AWS) and Google Cloud Platform (GCP). Our cloud infrastructure is designed for high performance, reliability, and security, ensuring that your VPS hosting environment is always up and running, with minimal downtime and maximum uptime. Additionally, we also provide a Tokyo dedicated server option for businesses looking for a local server solution.
Server Management
WordPress Manager
One Click Installers
Email Accounts
EasyPHP
Services
Backup
File Manager
File Editor









Cloud Server Management: Hassle-Free and Efficient
Managing cloud servers can be complex and time-consuming, but with CloudStick.io, you can experience hassle-free and efficient cloud server management, making it the best-dedicated server hosting solution for your business. Our platform provides you with a user-friendly interface that makes it easy to deploy, manage, and monitor your cloud servers with just a few clicks. You can easily create, configure, and delete virtual machines, assign resources, set up firewalls, and manage backups, all from a single dashboard. With CloudStick.io, you can focus on growing your business while we handle the management of your best-dedicated server hosting solution.
In addition, CloudStick.io offers advanced management features such as auto-scaling, load balancing, and automatic backups, which help you optimize your cloud resources and ensure the smooth performance of your dedicated server hosting environment. Our team of experts is also available round-the-clock to provide you with technical support and assistance, so you can focus on your core business while leaving the server management to us.
Explore Our Affordable

Pricing Plans

If you are looking for a quality VPS hosting solution that isn't expensive, look on further than CloudStick. Our plans are affordable and customizable to fit your specific needs. Plus, we offer a free cloud hosting trial so you can test our services before committing to a long-term plan.
High Performance

High Performance

High Frequency

Regular Performance
So, why delay? Try out a free cloud hosting trial right away and see what distinguishes us from the competition!
Expertise combined with Dependability
Cloudstick's Expertise Combined with Vultr's Dependability. Enhance your cloud hosting experience with a combination of amazing features offered by the perfect hosts
| Managing Hosting Features | Vultr | Vultr + CloudStick |
| --- | --- | --- |
| Free SSL | | |
| Your own dedicated VPS | | |
| Multiple one click apps on single server | | |
| Free Control panel | | |
| WordPress Manager | | |
| Email Accounts | | |
| EasyPHP Extension Installer | | |
| Server Firewall | | |
| Multiple PHP versions | | |
| User Quota | | |
| SFTP and FTP Accounts | | |
| Live chat support | | |
| Ticket Based support | | |
| Team to collaborate | | |
| Subdomains | | |
| PHP-CLI Management | | |
| Advanced Database Management | | |
| SSH Management | | |
| Server Resource Statistics | | |
| Server Activity logs | | |
| Web server log management | | |
| Individual db, and source code backup | | |
Advantages of Using Cheap VPS in Tokyo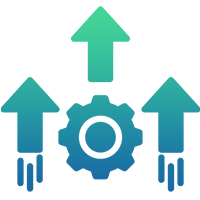 Cost-Effective
One of the primary advantages of using cheap VPS in Tokyo is its cost-effectiveness. Cheap VPS hosting plans are an affordable alternative to dedicated hosting plans and can offer similar performance at a lower price.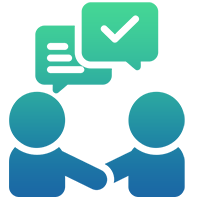 Scalability
Cheap VPS in Tokyo offers scalability, which means that you can easily scale up or down your resources as per your business requirements. This helps ensure that you only pay for what you need and can avoid overspending on unnecessary resources.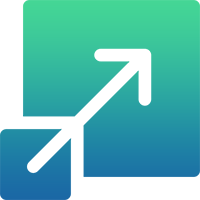 Simple Licencing
Our low-cost VPS Tokyo Hosting charges you significantly less for simple licensing. It means you can buy a license for your website easily with one click.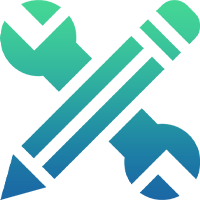 Performance
Cheap VPS hosting plans come with dedicated resources such as CPU, RAM, and storage, which means that you get better performance compared to shared hosting plans.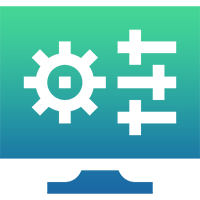 Control
With cheap VPS in Tokyo, you get root access to your server, which gives you complete control over your hosting environment. You can customize your server settings and install any software or application you need.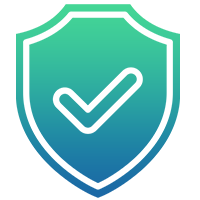 Security
Cheap VPS hosting plans in Tokyo come with advanced security features such as firewalls, DDoS protection, and regular security updates, ensuring that your website or application is safe from cyber threats.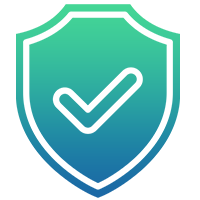 Technical Support
Most cheap VPS hosting providers in Tokyo offer 24/7 technical support to their customers, ensuring that any issues or concerns are promptly resolved.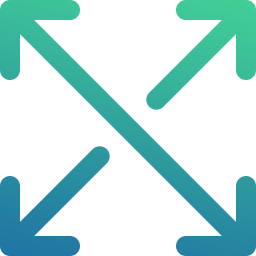 Versatile
Whether you're a small business just starting out or a large corporation with complex hosting needs, CloudStick.io has the right cloud hosting solution for you.
Localized VPS Hosting in Tokyo
If you are based in Tokyo or have customers in the region, hosting your VPS in a local data center can significantly improve the performance and latency of your website or application. CloudStick.io offers VPS hosting in Tokyo, with servers located in state-of-the-art data centers in the region, powered by leading Japan cloud providers.
Our Tokyo data centers are equipped with advanced networking, power, and cooling infrastructure, ensuring high availability and reliability for your VPS hosting.
Frequently Asked Questions
What are the benefits of using CloudStick for VPS hosting?
Do I have to pay additional for the Control Panel?
What operating systems does CloudStick support for VPS hosting?
Can I host unlimited websites and applications?
Is it possible to migrate everything from Cpanel?
Do I have to pay additional for backup?
Do you offer technical support?